2 September – 15 October 2015, Palmarina
OZDEMIR ALTAN "FAMILY TREE" EXHIBITION AT YALIKAVAK PALMARINA DATING FROM 2nd SEPTEMBER
Ozdemir Altan, who is the most important representative of Contemporary Art in our country, meets with the audience with his "Family tree" titled exhibition at Yalıkavak Palmarine (Bodrum), in Mine Art Gallery, on 2nd September 2015.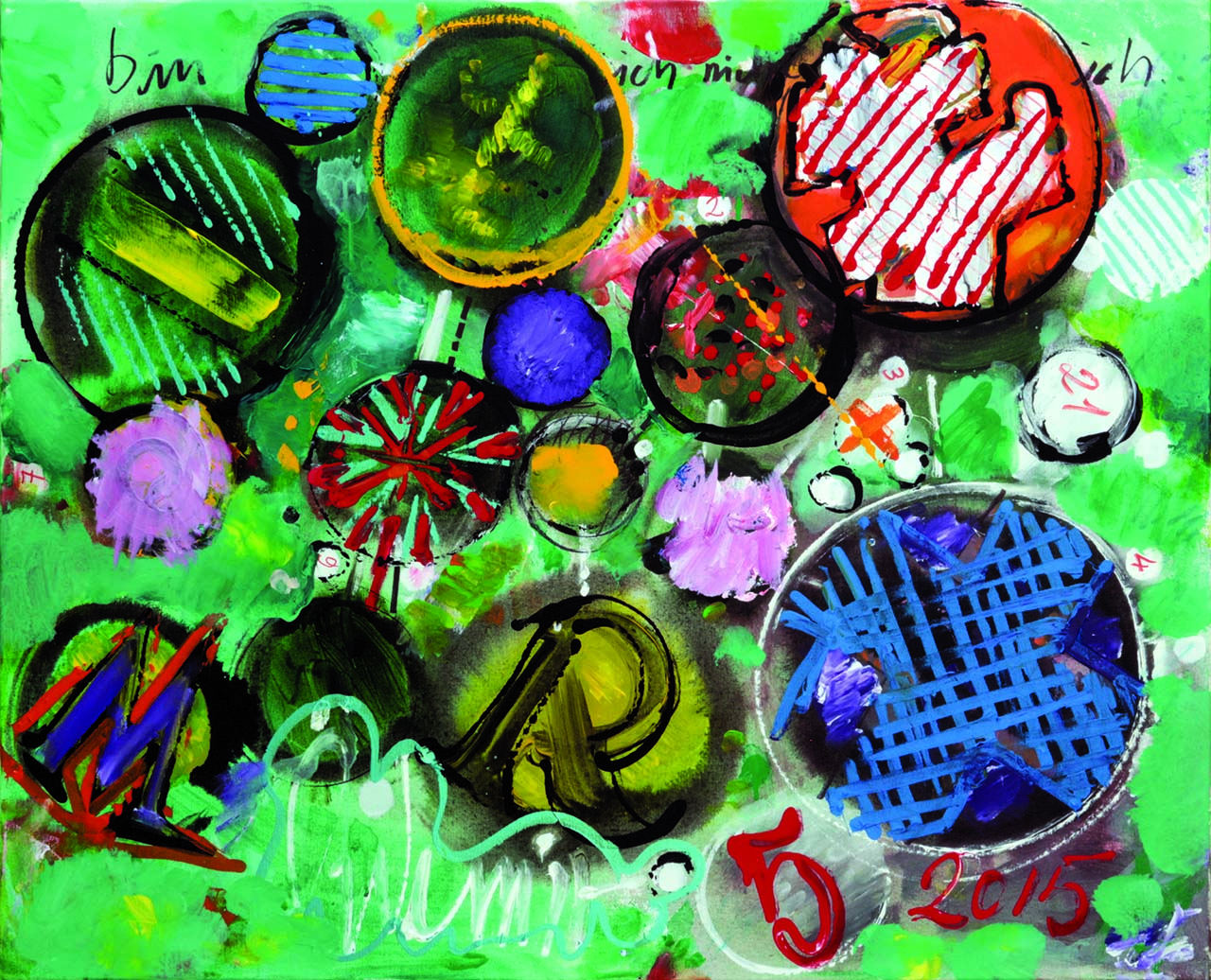 Familytree, 2015, acrylic on canvas, 81x110cm
Mine Art Gallery, which celebrates its 30th Foundation Anniversary, still continues through its mission in the contemporary art environment in the 30th year as well. Also, Mine Art Gallery, which have deep contributions on the development of today's master artists, reunites Ozdemir Altan with the art lovers, as have supported most of his projects in the past as well.
Ozdemir Altan has influenced many of the artists that grown after him, and with giving the initial examples of contemporary art in our country, he still protects his pioneer position. The artist who is interested in the concepts of art more than the plastic elements, known with his works which are focused on the verb of production rather than the produced work. Ozdemir Altan shares a selection composed of the works gathered under the title of "Family tree" with the art lovers in Bodrum and these works will be exhibited for the first time.
The opening cocktail of the exhibition will be realized with the attendance of the artist and will be on 2nd September 2015, on Wednesday at 18:30, in Mine Art Gallery's place at Yalikavak Palmarina. All art lovers are invited.